Need a Helping Hand in
Woodland, CA?
Hand in Hand Bail Bonds serves California statewide, with offices in Woodland, Fairfield, Sacramento, and Santa Rita. We will post Woodland bail bonds for nearly any crime, including but not limited to:
DUIs
Assault
Robbery
Possession of narcotics
Domestic disputes
Contact us at 530-668-1020 or info@handinhandbailbonds.com to ensure the freedom and safety of yourself or a loved one.
---
Information on
Woodland Jail
Most people arrested in Yolo County are booked at Monroe Detention Center and held there until bond is posted or until their arraignment. Monroe Detention Center is the main jail facility in Yolo County, overseen by the Sheriff Department's Detention Division. It is a medium/maximum security facility rated to provide housing for inmates of all security classifications. There are many programs available for inmates to aid in the reduction of the recidivism rate and prepare inmates for re-entry into society. These programs include, but are not limited to:
Drug and Alcohol programs
GED/Literacy program
Substance Abuse Rehabilitation Program placement
Alcoholics Anonymous/Narcotics Anonymous
AIDS/HIV counseling
Psychological counseling
Religious programs
Parenting classes
Anger management
In addition to the aforementioned programs, there are also Alternative Sentencing Programs available:
Sheriff's Working Inmate Program: This work release program allows participants to serve their sentence by performing outdoor work for Yolo County. Eligible inmates must pay a non-refundable program fee of $340.
Electronic Monitoring: Otherwise known as "house arrest," participants in this no-fee program are confined to their home and monitored by an electronic GPS device for the length of their sentence. They may continue to work or attend school.
Click here for a full list of available programs and their eligibility requirements.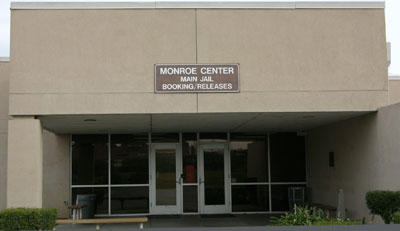 ---
Helpful
Information