Also Serving Livermore, Fremont, Oakland, and all of Alameda County, CA
Hand in Hand Specializes in Bail Bonds For
Santa Rita Jail
Hand in Hand Bail Bonds Alameda office on Dublin Boulevard, just 2 miles from in Santa Rita jail – if you call us we can be there in five minutes flat to get you or your loved one out of jail. We can post bail for almost any charge, including but not limited to:
DUIs
Assault
Robbery
Possession of narcotics
Domestic disputes
Contact us at 925-551-7475 or info@handinhandbailbonds.com to ensure the freedom and safety of yourself or a loved one.
---
Information on
Santa Rita Jail
Santa Rita is considered a "mega-jail": It's the 5th largest jail in the United States and the 3rd largest in California. This detainment facility can house up to 4000 inmates, dispersed throughout 18 substantial housing units. Nearly every aspect of this jail's operation is centered around efficiency. Private contractors are hired to prepare 12,000 meals a day, as well as provide physical and mental health services to the inmates, to prevent strain on surrounding health facilities. There are even robotic systems in place to deliver food, laundry and other supplies directly to inmates. To top it all off, Santa Rita Jail harnesses enough solar energy to provide up to 50% of the facility's power during the day.
Parking is available in two lots off of Broder Boulevard. These lots are on Santa Rita Jail property.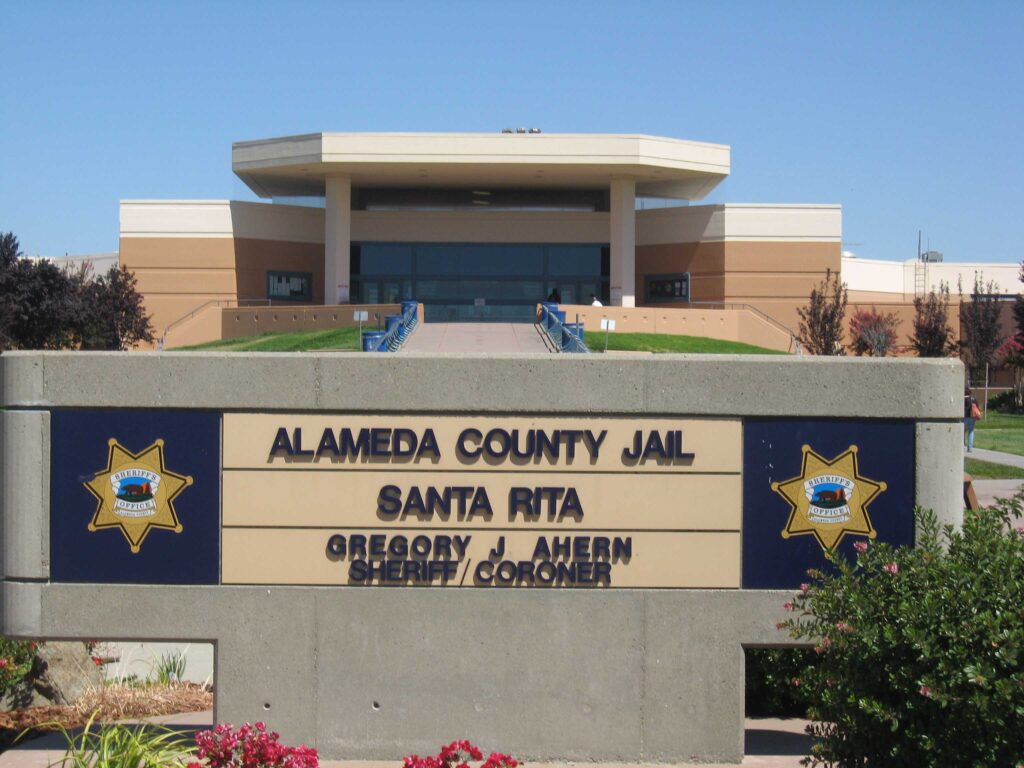 ---
Helpful
Information
Santa Rita
Courthouse
Address
East County Hall of Justice
5151 Gleason Drive
Dublin, CA 94568
Contact Info
925-227-6700
Court Website